The internet is bringing the world closer together and creating a genuinely global marketplace. As a result, companies should now give serious consideration to tapping into these markets and translating their business accordingly. One favorite candidate is what we widely know as "Spanish-speaking markets" but which indeed are many, from Mexico to Spain, from Chile and Argentina to the new opportunities in Cuba. We have put together some useful tips and created this guide to breaking your business in the Spanish-speaking market. One potentially lucrative area is the Spanish speaking markets. A Talk Business article from September 2015 stated that according to business translators London Translations, Spanish translations account for 30% of their overall translation requests. Within Europe, the UK is the 6 th biggest importer into Spain. Spain has one of Europe's biggest economies and this is seeing the fastest growth rate since 2007. Across the Atlantic, the Latin America and US Hispanic markets are also worth attention. A 2014 article by Nataly Kelly in the Harvard Business Review stated that the Hispanic market will represent $1.5 trillion in purchasing power by 2015 and 30% of the U.S. population by 2050. A National Hispanic Consumer Study published by Experian identified that advertising in Spanish can boost customer loyalty and advertising effectiveness. A March 2015 article by Ofer Shoshan (CEO of One Hour Translation) published on Entrepreneur.com provided 3 reasons for why it makes sense to translate your content for the Spanish-speaking community.
It is what the customer wants.
A survey of over 2000 One Hour Translation clients identified that most respondents are more likely to buy from a website in their native language. People clearly prefer to shop in their own language. 82.5% of Italian respondent 74% of French-speaking Canadian respondents 90% of Japanese respondents 79.5% of German respondents There is no reason to think that the Latin America and US Hispanic communities would be any exception.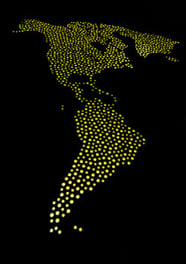 It's cost efficient
Translation costs are very low vs the potential increase in sales that can be generated as a result of translating your website.
Cultural Adaptation increases brand reputation
The cultural adaptation of the content will make your brand attractive to local customers. By translating and culturally adapting the message, you are demonstrating that you understand and respect cultural diversity. Tailoring the translated content to incorporate local customs and nuances will make your product stand out. So, what are the best strategies and techniques to market to Spanish-speaking communities? Nataly Kelly's 2014 article in the Harvard Business Review provided 4 possible options:
Create a customized domain for Spanish-speaking communities
Register a domain name that is distinct from your English site, like .es for Spain, or .mx for Mexico, etc. This will give the site an authentic look and feel. Where possible, ensure that the domain name is at the top level to avoid the implication that the Spanish site is less important.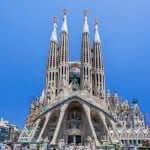 Don't just translate
Make sure the website is customized as much as it can be to engage the target market. Integrate songs, cultural icons and themes that are relevant for the Spanish-speaking nations. Wherever possible, you should avoid just translating your English-language content into Spanish without having a Spanish-speaking editor or other expert review that copy.
Offer bilingual versions of the customized content
Provide the culturally relevant content in both languages and develop the content that represents your business in a bilingual and bicultural way. Check our Spanish site www.pangeanic.es as an example of a website that has similar "look and feel" yet it offers different content for Spanish-speaking audiences, just like www.pangeanic.jp offers content directly geared to Japanese speakers.
Once created, don't neglect it
Ensure that website copyright notices are kept up to date and that any redirects or links from the translated sites are working correctly. Any errors give the impression that the Spanish sites are less important. Wherever possible, avoid machine-driven translations and get a professional to translate the content.