Pangeanic offers a state-of-the-art translation management software tool which goes above and beyond the typical translation workflow.
When we first looked at offering this tool to our clients, my first thought was 'Clients won't like it, translation buyers will find it easier to just send a translation request and be done with it'. That may be the case for some clients. For example, for those clients who have 1 to 5 projects a year, that would absolutely be the way to go.
Do you just want to send the files over via email and not have to worry about it? Sure, no problem! That is probably the most productive use of your time when managing a translation project. Then you get those clients on the other end of the spectrum who have daily (even hourly) requests. We needed to find a way for those busy people to get the most out of their translation experience.
The translation management software was also required to have all the following features:
A management tool that works around clients' schedules
Quoting capabilities 24/7/365
Huge range of KPIs at the click of a button
Different user rights for different company profiles
Library of all past translations
Filing system for quotes
Filing system for projects
Filing system for invoices
Highly encrypted and secure environment for all those source file uploads and translation downloads that may contain sensitive information.
Downloadable reports
And of course, it is free of charge
Some might argue that sending a request via email is quicker, and yes, we must agree, sending a file to be quoted via email is, in fact, quicker than logging in and requesting the quote via the platform.
However, the game changer comes when we look a little deeper into the translation workflow. Using Pangeanic's Translation Portal will save you time in the long run as everything you need is in one place! You won't have to waste valuable time searching for quotes or translations in your email. No more guesswork regarding the status of invoices.
Again, all in one place! And that's where the real time-saving happens with a management tool. We are more and more reliant on managing our lives in personalized secure online environments from personal banking, weekly supermarket purchases, meals/workout plans to buying/selling sites, and the list goes on.
If you manage translation services, ask yourself these questions:
How much time have you spent searching for past translations in your inbox?
How many times were you or your finance department unsure about the status of an invoice?
How many times were you completely left in the dark regarding the status of a translation project?
How many times did you become frustrated waiting on an urgent quote which simply didn't arrive when you needed it?
The answer to all these questions comes in the shape of Pangeanic's Translation Management Software Online Portal. This management tool offers a chronological list of all quotes, translations, invoices and even translation certificates of accuracy that are stored along with their associated project. We try to bring order to a chaotic translation environment!

With and without Pangeanic's Translation Management tool
Clients are looking for automated solutions and here are just a few comments from clients:
I have been using Pangeanic's client portal and it has really changed the way I manage translation projects. It is very intuitive and super user-friendly! I can get a quote 24/7, all the KPIs I need in an instant and I know the status of all invoices in seconds. I find it's a very secure environment to upload/download files for all kinds of confidential material.
Laura Moriñigo Country Manager - Fitbit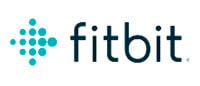 Pangeanic has a user-friendly portal, we have been using it for two years and it is very helpful for us to track the status and the progress of our translation projects.
Joyce Shen Operations Manager – USGFX Forex Trading Australia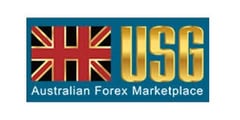 I find the translation portal a very handy tool. It is easy to upload documents, select required languages and add comments if needed. All is possible in one place. The portal helps me to keep the track of the current translations and gives an overview of some handy details, such as name of the project manager – always good to know who you are working with. At the same time, I can easily search through previous projects to find what I need. My favourite feature is that all the deliverables are available in one place, no need to work with links or search through emails in order to find a translation or certificate of accuracy. All in all, it is a great tool which helps me with my work.
Elena Sheveleva Marketing Coordinator - Merit Medical


Get in touch if you would like to request a personal demo by clicking on "Contact Us"
ProZ Translation Agencies Virtual Conference Machine Translation Trends 13th October 2010 Machine translation is here to stay. In this discussion...
Read More