Newbie translators are often confused at the outset of their translation journey and don't have enough knowledge on how to get established. It is usually because their academic background was focalised on linguistic practice and translation training rather than honest business guidance and advice. This is why starting their own business as freelance translators seems like a complex system that leaves them perplexed. They usually fail to set boundaries and make wise decisions on which clients to let into their lives and which clients are simply bad news. The most common trap newbie translators fall into is letting their clients exploit their naivety.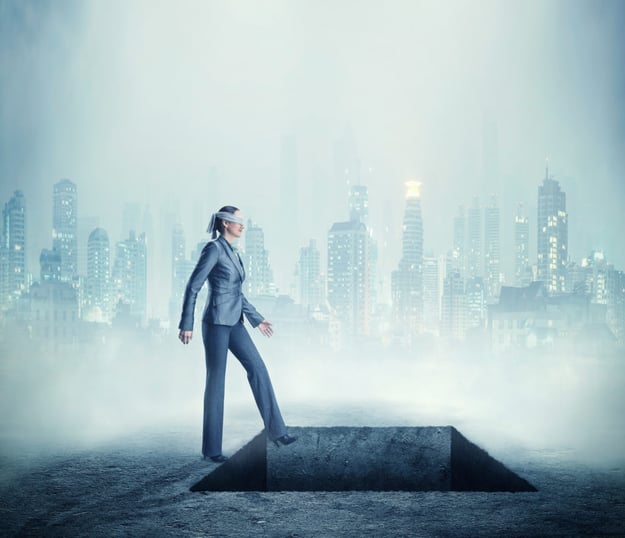 Traps newbie translators fall into
If you are a newbie translator who wants to learn from other translators' mistakes and start off on the right track to avoid the bait, you should keep an eye out for a few traps that undesirable clients might set for you.
Newbie translators mistake #1: being afraid to discuss rates.
If you are transitioning from a translation student to a professional translator, you might have not had enough time to brush on your languages and specialise in your favourite translation fields. You might not be confident enough to discuss the rates that give you financial security and end up accepting rates that are not rewarding you enough for all the effort you are making. You should not be afraid to negotiate rates with your potential clients as they might be willing to raise the rate for you or you might realise you are wasting time with the wrong clientele.
Newbie translators mistake #2: being afraid to discuss your payment terms.
Newbie translators might not be experienced enough to know exactly what works for them in terms of payment. This means they might be forgetting to set boundaries on the timeframe in which their client should be paying them. For example, they might not clarify for their clients that they wish to receive the agreed amount of money 30 days after the translation had been submitted. Just like your client is giving you a deadline for the work, you should be giving them a fixed timeframe for the payment.
Newbie translators mistake #3: caving in to unrealistic deadlines.
No matter how fast and furious you are as a freelance translator, there are simply volumes of work that are impossible to undertake. Some translation agencies turn to dividing the work between multiple translators, but what is a freelancer to do in these situations? If you feel that the offered workload is beyond your capacity, you should speak up and kindly ask your client to extend the deadline. If your client is racing against time and is adamant that the translation has to be delivered before your time and energy allows you to, you should not think twice before rejecting the job offer.
Newbie translators mistake #4: taking the blame from clients.
If your client is not happy with your work and you feel like the error stems from poor communication skills from their side, you should express your opinion and defend your work. Sometimes your client might not communicate the instructions to you clearly, which in-turn leads to undesirable results in the translation. However, it is your client's responsibility to make sure you comprehend the task to the fullest and it is not your fault that they slacked off their duty. Demanding a discount or refusing to pay are the hallmarks of a toxic client and you should probably burn bridges and look for clients who respect you and your work.
Newbie translators mistake #5: doing translation tests for free.
If you are applying as a freelance translator for a translation agency, you might be asked to take a language evaluation test. You should think long and hard before accepting to take a "free-of-charge" test. Unless you have so much free time in your hands, you should really not be donating time for agencies from whom you might never be hearing again. Translation tests should be treated as real-life projects anyway. "Time is money"... and would you really be wasting your money on a "sample test translation"?