"I need to translate English into Portuguese" or "This is the website I would like to translate from English into Portuguese" are some typical emails we receive. We have successfully managed thousands of online requests to translate into Portuguese from English and to English from Portuguese.
Our mission is to help you every time you need to accurately translate English to Portuguese - whether you have documents for which you need precise Portuguese translation services at competitive prices or a website into Portuguese. It is technology and dedicated team with a passion for languages that makes our translation company efficient and fast - we do not cut corners nor underpay our Portuguese translators.
Portuguese legal translations? No problem! Portuguese technical translations? Just send us an email! Portuguese medical translations? We have translated by major medical device firms and life science corporations. Just let us know what level of translation service you require and your deadline.
Do you need our Portuguese Translation Services? Contact us!
Many studies in the US and Europe suggest that when Internet users are looking for information and particularly when making a purchase decision, people choose language sections or websites in their native language.
Many online purchasing choices are based on language preference - and with 10 countries where Portuguese is the official language and over 272 million speakers including Brazil (more than 205 million native speakers in 2017), Mozambique (24 million), Angola, Portugal in Europe, etc., it makes perfect sense to translate your website into Portuguese. Internet penetration levels in Brazil equal those in the United States. It is clear that relaying on ISO-certified translation company, accredited as an innovative SME and purveyor to the EU brings a lot of peace of mind.
We at Pangeanic translate from English to Portuguese, whether it is for a mobile app, technical documentation or when you need to translate a website into Portuguese. But you need more than that. You also need to choose an experienced translation company with capable human resources and a recruitment policies so the Portuguese translators that will translate your documents are the best Portuguese linguists for your needs.
Pangeanic has the team and the experience to help you with your document translation into Portuguese.
A Portuguese language website will reach more than 205

million Portuguese

speakers around the world, 205 million in Brazil alone.
Translate Portuguese into English
Can you translate from Portuguese into English as well? Sure! Our experts in legal document translations, technical document translations or medical translations can also look after your translation needs

when you need to translate Portuguese into English.

All our expert Portuguese to English translators have been carefully selected by our Human Resources Department, are accredited and have passed translation tests reviewed by senior Portuguese-speaking translators. With Pangeanic, you only find the best translators.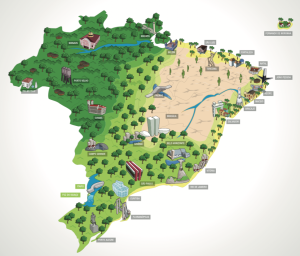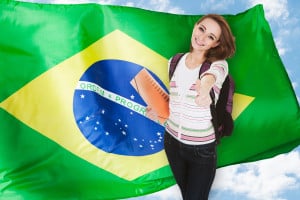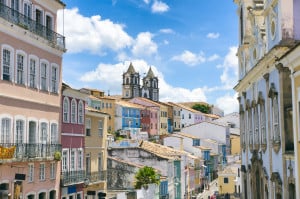 Pangeanic will
Analyze your source text and offer full Portuguese document translation management services.
Create Portuguese translation memories. Every segment we translate is saved in a language database so it can be "recalled", even similar sentences. You will never pay twice for the same or even similar sentence. The more you translate and publish in Portuguese, the more you save.


Develop English Portuguese terminology to apply to all your translation projects. Managing the correct terminology is essential in the translation business. Establishing the proper preferential terms before starting a translation can save hours, if not days, of unnecessary checking after translation. When you need to translate English to Portuguese, particularly technical documentation, ask the client to approve preferential terms beforehand.
Many companies use precise terminology as a differentiator in the market. This is because enforcing your company terminology means that users identify general concepts with your brand in Portuguese-speaking countries. Everyone knows examples of products whose name has become a generic product definition.


Provide native Portuguese speaker editing and proofreading services/review. We use state-of-the-art translation and checking tools and Portuguese proofreaders to verify that Portuguese style and adequate Portuguese terminology in the field have been followed.


Fully analyze your website, translate into Portuguese and publish. Yes, we can take care of all your Portuguese website translation needs. You concentrate on your business and creating beautiful content that we will translate into Portuguese.