Pangeanic, together with the Computer Science Institute (ITI) of Valencia have successfully completed the development of PangeaMT v3 which will soon be released to the market as the new machine translation environment. PangeaMT is the tool that Pangeanic developed in 2010 to help its clients with machine translation capabilities. This technology was also successfully implemented at other LSPs and corporations over the last few years. The team at the Computer Science Institute has been closely linked to the development of a tool that has made Pangeanic a well-known company in the field of translation, a company allowing organizations to create their own specialized machine translation engines with automated workflows.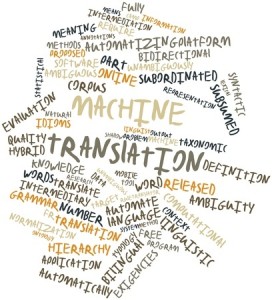 This is not just any machine translation tool. PangeaMT is a full machine translation environment capable of processing large translation volumes. It is especially ideal for companies, corporations and institutions that produce large amounts of documentation. It can be used as a fast and reliable translation service to train engines with the client's own previously translated material and terminology. Clients are free to create and retrain engines with new material – which we call "customized machine translation" technology. PangeaMT creates a full machine translation environment that can be very useful to institutions, corporations and companies requiring urgent translations to translate proposals, discern documents in other languages, pre-translate technical documentation, etc. Thanks to its powerful technology and API connections, the system can accept calls from external systems to translate digital and web content on the fly. Finally, a popular use is as a pre-translation service offering high quality machine translations to improve translator's productivity.
The platform is already in production both at Pangeanic and at selected client installation sites.
Pangea Machine Translation environment has now reached version 3. The new features are a huge technological leap with profound and unmatched features in the market. Clients are now free to use the system on their own and use material to create monolingual data to train language models, create customized machine translation engines, update them with new material. Version 3 also offer new API connections, custom-built hybridization techniques which can easily be expanded and even a change of translation engines (Moses, Apertium and third party services) and algorithms if so required for particular language pairs. The development has been supervised by an expert team of PhD programmers at ITI who have provided a multidisciplinary approach to match Pangeanic's vision. Alex Helle has been in charge of the framework design for the system update, as well as final tests and development supervision. Pascual Luis Gonzalez Ros (ITI) has coordinated the project at the Institute. The platform is already in production both at Pangeanic and at selected client installation sites. We are preparing it to be sold to commercial customers, institutions and selected language service providers. PangeaMT will provide automatic translation services for companies, digital publishers and ecommerce sites,
We're proud to present PangeaMT, the company's technology division and innovation hub driving Pangeanic's language processing solutions. PangeaMT is...
Read More